Ceilings Supplier Vaal Triangle & Johannesburg
Ceilings Supplier Vaal Triangle & Johannesburg
Vaal Ceilings have been in the ceiling supply and installation business since 1969, and our team have gained extensive knowledge and experience in the supply and installation of ceilings and related products. If you are in need of a trusted ceilings supplier in the Vaal Triangle (Vanderbijlpark, Vereeniging, Sasolburg) or Johannesburg, Vaal Ceilings is the service provider for you!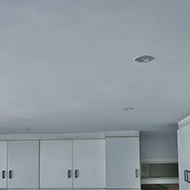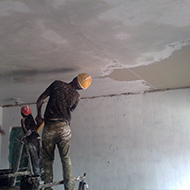 Vaal Ceilings is trusted by many companies and individuals in the Vaal and Johannesburg when to comes to their ceiling project needs. You can expect professional workmanship, quality products and competitive prices when trusting Vaal Ceilings as your ceilings supplier. Make use of our professional service today to complete your roofing project. Contact Vaal Ceilings for all the roofing products you require!

Our ceiling product range
Vaal Ceilings supply and install quality ceiling products for individuals as well as our clients in the construction business. We can assist with the following ceiling products:
Decorative cornices: Vaal ceilings is a leading supplier of decorative cornices, and offer a professional installation service in the Vaal Triangle and Johannesburg. Decorative cornices will complement just about any ceiling, offering a modern and professional finish. Choose from various decorative cornice design, to select the best cornice that will suit your home's interior.
Suspended ceilings: Suspended ceilings, or dropped ceilings, are second ceilings below the main ceiling, often found in commercial or residential buildings. This architectural design element makes use of a grid system, and consists of panels or tiles that hang below the main ceiling. Vaal Ceilings is a leading supplier and installer of suspended ceilings.
Plaster ceilings: Plaster ceilings are a popular choice for residential and commercial ceilings. Vaal Ceilings combine traditional techniques with modern material to ensure a professional and modern finish. Discuss your plaster ceiling needs with the leading ceilings supplier in the Vaal Triangle and Johannesburg today!
Bulkheads ceilings: Vaal Ceilings can design and install beautiful bulkheads, a modern ceiling technique to add dimension and décor to a room.
Drywall partitions: In addition to our ceiling products, Vaal Ceilings is also a supplier and installer of Drywall Partitions. Drywall Partitions is an effective way to divide large spaces into smaller section, and are commonly used in office buildings, commercial buildings and even residential applications. Drywalls are quick to install, and cost-effective.
Our Contact Details
3 Weber Street, CE 6 Industrial, Vanderbijlpark, 1911
Get the ceiling products and services you need from Vaal Ceilings
At Vaal Ceilings, we always aim to achieve 100% customer satisfaction, which is why you can rely on us. Trust Vaal Ceilings as your ceiling service provider to ensure that your ceiling project is a success. For more information about our ceiling products and services, or to get a quote to complete your ceiling project, contact Vaal Ceilings today – the reliable ceilings supplier in the Vaal Triangle (Vanderbijlpark, Vereeniging & Sasolburg) and Johannesburg.